A healthy lifestyle starts with eating foods that are going to nourish your body and your mind, that provide you the energy to meet the demands of your day.
You'll have to do a little meal planning and start to cook!!! Ouch!
After all, have you ever eaten whole food meals out of a package that are low in salt and high in flavour? No – I think not! All those Weight Watchers, Nutri Slim and Lean Cuisine and the like packed meals are based on starving yourself (very low calorie) and slowing your metabolism in the process. Sure, you'll lose weight but that's not our goal.  Health and Happiness is the name of our game!
Hence, instead, I suggest you embrace the kitchen and learn to cook. It's fun and easy and a great way to learn about healthy whole foods i.e. foods that are not package or are minimally processed but are loaded with nutrients.
Need incentive?
Packaged foods are processed. Whole real foods are high in dietary fibre and low in salt. (They are also low in calories – but we don't count caloriesJ) They, whole foods, are also low in fat, loaded with nutrients and not only do the cost less than packaged/processed foods they are cheaper.  An added bonus.!!
Other benefits of whole foods;
You control the portion size
We all love people who are good cooks
Who doesn't love a home cooked meal?
Cooking helps to reduce your stress – focus on something else
You can control what when and how you cook and the ingredients
You can add a bit more of your favourite spice.
Also – whole foods and home cooking tastes WAY better that most packaged or restaurant meals.
Here is a simple recipe to start with Curried lentil and carrot stew.  Before you say Ew! Do yourself a favor and have a look, its loaded with protein, dietary fiber and nutrients, not to mention its great for lowering cholesterol and helping to regulate your blood sugar levels.  Watch the video for a step by step process with useful nutrition tips.  Best of all it's really simple and who can say no to simple and delicious?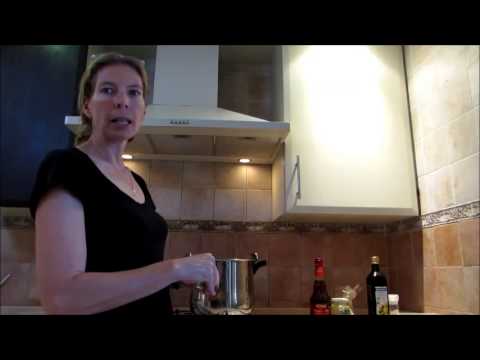 I'd love to hear your thoughts on this post or any other, please leave a comment below, like us on Social Networks or sign up for our monthly magazine.