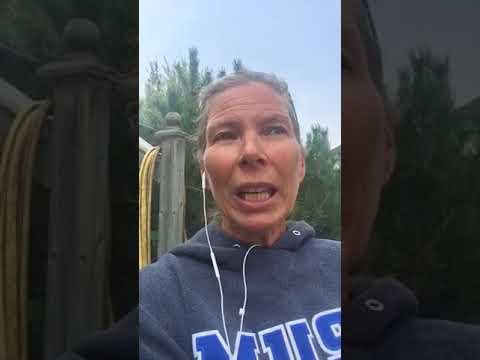 Today we celebrate is Dad's 86th birthday.  14 years ago I didn't think we'd see this day. 8 years ago I thought our time together was limited as he fought prostrate cancer.    He got his health back doing this one activity.  Who knew adding a healthy habit could have such a huge long-term positive effect.   A year ago I added this to my life and the impact has been far beyond physical.  Add this simple activity to your life https://youtu.be/xFyJvbrXVD4
A year ago I followed in dad's footsteps and adopted Jack, a dog.  With his dark eyes encouraging and cheering me on to the dog park for a long morning stroll,  I have faithfully added outside time to my day. Its impact on my health and happiness has been undeniable.
Try it! Walking and time in nature are healthy habits it's a simple thing that has a big positive impact. https://youtu.be/xFyJvbrXVD4
Hope you have a great day and enjoy some fresh air.  If you have a moment raise a glass of cheer to my amazing father.
To your Health and Happiness.
Allison